The Baseball Codes: Beanballs, Sign Stealing, and Bench-Clearing Brawls: The Unwritten Rules of America's Pastime
Unabridged Audiobook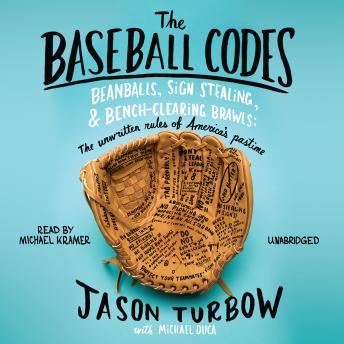 Duration:
10 hours 6 minutes
Summary:
Everyone knows that baseball is a game of intricateregulations, but it turns out to be even more complicated than we realize. Whattruly governs the Major League game is a set of unwritten rules-some of whichare openly discussed, and some of which only a minority of players are aware.In The Baseball Codes, old-timers and all-time greats share their insights intothe game's most hallowed and least known traditions. For the learned and thecasual baseball fan alike, the result is illuminating and thoroughlyentertaining.
At the heart of The Baseball Codes are incredible andoften hilarious stories. Tales involving national heroes and notoriousheadhunters-Mickey Mantle, Willie Mays, Bob Gibson, and Don Drysdale, to name afew- reveal a century-long series of confrontations over respect, honor, andthe soul of the game. With The Baseball Codes, we see the game as it isactually played, through the eyes of the players on the field.
With rollicking stories from the past and newperspectives on baseball's informal rulebook, this collection of unwritten rules is a must forevery baseball fan.
Genres: