Beacon Street Girls #7: Freaked Out
Unabridged Audiobook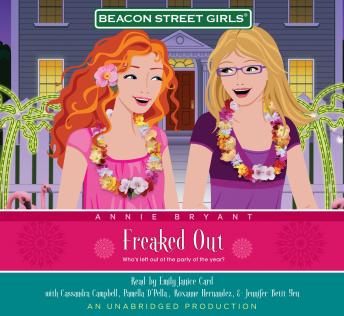 Duration:
5 hours 58 minutes
Summary:
The halls of Abigail Adams Junior High are abuzz with excitement. Julie Faber passes out invitations to her Hawaiian-themed birthday bash, but not everyone makes the cut. The BSG must decide what to do when one of their own is labeled "too immature" to be invited to the party of the year.

Meanwhile, Maeve is freaking out. She's in deep trouble in math class, and she is afraid she might have to repeat 7th grade.

Will the party of the year get way out of hand? Can Isabel and Avery help save the day for some very special kids?
Genres: