The Beast of Aros Castle
Unabridged Audiobook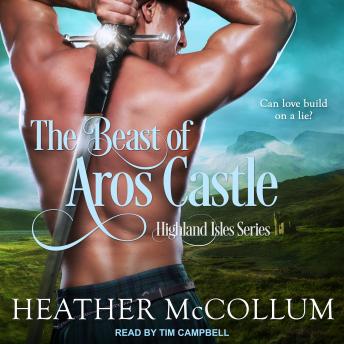 Duration:
6 hours 43 minutes
Summary:
On the run from a dangerous man, Ava Sutton flees to the Isle of Mull off the coast of Scotland. Masquerading as a titled, English lady, Ava must convince the cynical and darkly handsome chief of the Macleans of Aros to wed her before the devil tracks her down.

Tor Maclean, the new chief of Aros Castle, has sworn off marriage after his first wife tricked him into it. Despite his efforts to scare away the Englishwoman, his father arranged for him to wed, Tor is drawn to her fire, courage, and beauty. But when truths are revealed, and hearts as well as lives are on the dagger's edge, Tor doesn't know if he can forgive or if he will truly become the solitary Beast of Aros Castle .
. .

Contains mature themes.
Genres:
1 of 1 people found this review helpful.