The Beginning of Sorrows: Enmeshed by Evil … How Long Before America Is No More?
Unabridged Audiobook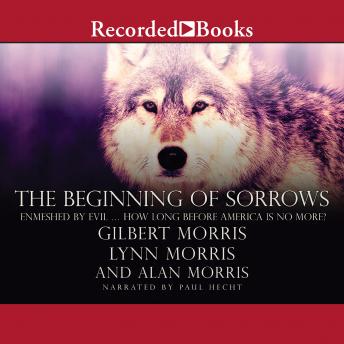 Duration:
14 hours 25 minutes
Summary:
Gilbert Morris has written more than 80 inspiring novels, many of them bestsellers. In this epic work, he and his co-authors use Biblical truth and powerful allegory to offer a new way of thinking about the end times. In the year 2050, the U.S. government rules that humanity is nature's worst enemy and herds all of its citizens into a few overcrowded cities. An insidious new version of Germany's Third Reich, led by an indestructible madman, infiltrates the White House and uses an electricity-eating virus to plunge the nation into darkness. Except for a handful of God's chosen people, who are converging in the hills, the entire nation lies on the brink of chaos.
Genres: