The Best Angel Stories 2015
Unabridged Audiobook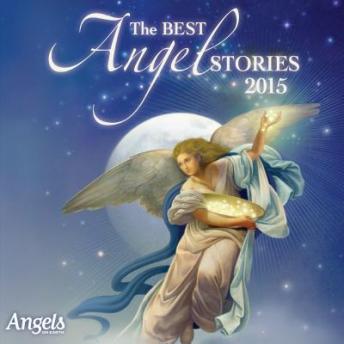 Duration:
7 hours 19 minutes
Summary:
Discover that each angel is like no other, as unique as the person who needs protection. But no matter what form the angels take, their message is always the same: You Are Loved!

That message is the theme running through The Best Angel Stories 2015 and is at the heart of every story shared in this feast of remarkable true accounts, each one uplifting and joyous. Wonder awaits you in chapters including . . .

"Guarded by Angels" — amazing rescues in times of danger
"Safe in Their Care" — guardian angels who offer inexplicable protection
"Angels in Disguise" — when God sends animals to comfort us
"Mysterious Messengers" — God's helpers who appear, then vanish
"Heard in Our Hearts" — answers that come in dreams and visions
"Signs from Above" — mysterious comfort from beyond

This all-new collection features over eighty stand-out stories, showing how God and His angels watch over us. It includes articles from this year's Angels on Earth, America's best-loved angel magazine, as well as over a dozen enduring classics from its twenty-year history  — plus, many brand-new, never-before-published pieces.
 
Genres: