The Best in the World: At What I Have No Idea
Unabridged Audiobook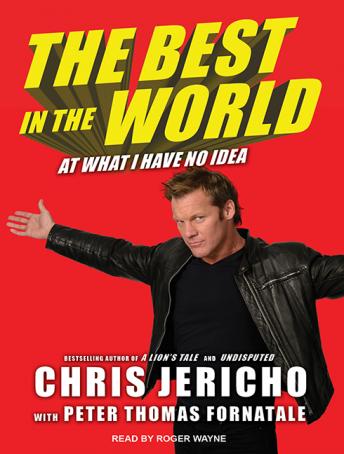 Duration:
11 hours 57 minutes
Summary:
World Wrestling Entertainment has named Chris Jericho one of the top ten wrestlers-and one of the top five talkers-of all time. Certainly, the past six years have been spectacular for Jericho. After a sluggish return from his 2005 sabbatical, Jericho found new inspiration in watching No Country for Old Men and completely reinvented his character-ultimately going on to capture three world WWE titles.

The Best in the World chronicles some of the incredible and often preposterous highlights of Jericho's recent career, including how Mickey Rourke challenged Jericho to a match then backed out; his escape from the 2010 Icelandic volcanoes in a broken-down, European rental-car shuttle; his encounters with Bob Barker, Ozzy Osbourne, Metallica, Al Sharpton, and Mike Tyson; and his on-again, off-again relationship with WWE chief Vince McMahon.
Genres:
1 of 1 people found this review helpful.