A Better Man
Unabridged Audiobook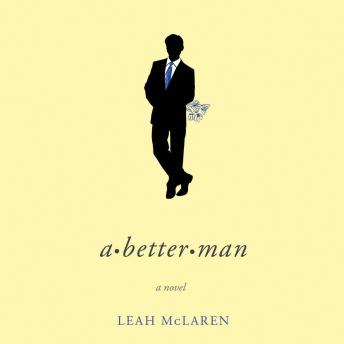 Duration:
9 hours 0 minutes
Summary:
What if the only way you could get out of your marriage was to become the perfect husband?

Nick and Maya Wakefield's relationship has been in crisis since Maya left her high-powered legal career to stay home with their now 3-year-old twins. Today she feels invisible, anxious, and under-appreciated, and Nick has checked out of family life. Sex is a distant memory and the love is gone.

A workaholic and a consummate flirt, Nick has decided he wants out. But he balks when their old friend, a divorce attorney, shows him that as sole breadwinner, he stands to lose the most. Together, he and his friend hatch a plan: Nick will act like an ideal husband and father in order to ease the pain of leaving and make out better in court. So he encourages Maya to go back to work, spends time with the kids, and even takes her on a vacation without them. But with his cynical ruse comes a surprising change of heart. Nick is astonished to find his actual emotions match his act and now his marriage is truly on the mend. That is, until Maya finds out, and Nick's world falls to pieces. Now his only hope of saving his family is to prove to his wife that he really is the man he was pretending to be.

A Better Man is a sharply observant novel of the pitfalls of marriage and success, and how one couple must lose it all before they can hope to find their way back.
Genres: