Better Red
Unabridged Audiobook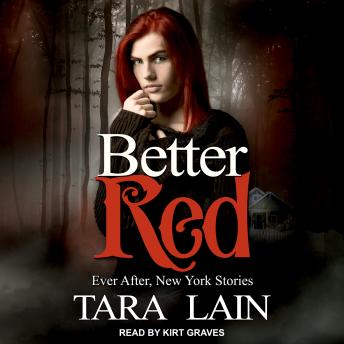 Duration:
9 hours 20 minutes
Summary:
Who's afraid of the big, bad Wolfe?

Red Ridley knows he could have a happy life in Ever After, New York, waiting on tables at Mom and Pop's, making numbers add up for clients, studying business at the junior college-and maybe, just maybe having the man of his dreams, Mark Woods, the young owner of the local garage. One problem. Red's gorgeous. Amazing looking. Totally unique. And no one who sees him-especially his grandmother, who's his biggest promoter-believes he won't end up on the cover of a magazine. Gran's dreams come true when famous New York agency owner, Brock Wolfe, shows up in Ever After and sets his sights on Red.

Red doesn't want to leave Mark, but Gran has given everything to raise him, and the money he could make would give her a happy, easy life. Then, the news gets worse-Gran could lose her house-so Red breaks down and goes to New York where the Wolfe shows just how bad he can be. Faced with a fate worse than death, Red needs a hero or needs to be one. Is there any chance to live happily in Ever After?

Contains mature themes.
Genres:
1 of 1 people found this review helpful.