Betty Zane
Unabridged Audiobook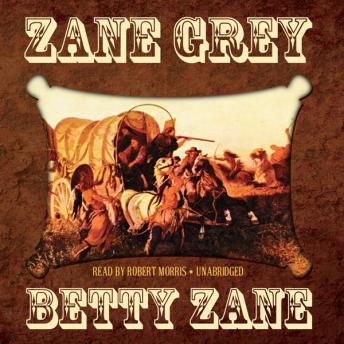 Duration:
10 hours 18 minutes
Summary:
Set in the dangerous West Virginia frontier, this is the story of the heroic Betty Zane, the beautiful young sister of old Colonel Isaac Zane, one of the most courageous of the pioneers.
Balanced against the grim incidents of the Indian War is the love story of Betty and Alfred Clarke, a handsome young soldier. Their romance, however, is plagued by troubles and endless interruptions before reaching its stirring climax. The exciting life around Fort Henry, an attack by Indians, Betty's heroic defense of the beleaguered garrison at Wheeling, the burning of the fort, and Betty's final race for life make up this remarkable story-a story filled with the life, color, and spirit of pioneer days.
This novel, based on real people and events, is an evocative historical tale that will capture your heart and your mind.
Genres: