Beyond the Last Path: A Buchenwald Survivor's Story
Unabridged Audiobook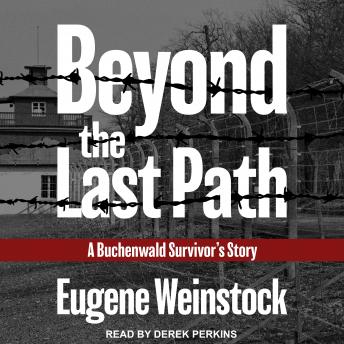 Duration:
6 hours 2 minutes
Summary:
This is the story of No. 22483, who had been shipped from Belgium to Buchenwald.

It records what he saw and felt during his calvary from Antwerp to the Malin distribution camp in France and from there to the extermination camp of Buchenwald. He was one of the few people who both entered a Nazi concentration camp and left again. This is his remarkable personal story that records his experiences of one of the most harrowing events in human history.

Buchenwald concentration camp was one of the first and largest camps to be built on German soil and during the years that Weinstock spent there he kept company with other Jews, Poles, Slavs, political prisoners, and many other men and women that the Nazis deemed subhuman.

Eugene Weinstock was a Hungarian Jew who was living in Belgium at the beginning of the Second World War. Beyond the Last Path records his life during those terrible years up to the point when American troops released the remaining prisoners in Buchenwald.
Genres: