The Big Book of Jack the Ripper
Unabridged Audiobook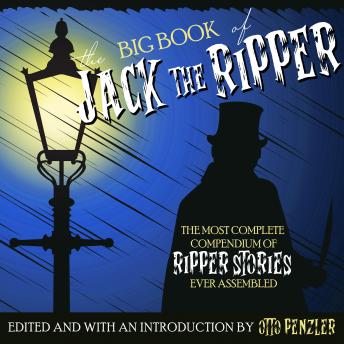 Duration:
56 hours 2 minutes
Summary:
Of the real-life serial killers whose gruesome acts have been splashed across headlines, none has reached the mythical status of Jack the Ripper. In the Ripper's wake, terror swept through the streets of London's East End in the fall of 1888. As quickly as his nightmarish reign came, Saucy Jack vanished without a trace-leaving future generations to speculate upon his identity and whereabouts. He was diabolical in a way never seen before-a killer who taunted the police, came up with his own legendary monikers, and, ultimately, got away with his heinous crimes.

More than a century later, the man 'from hell' continues to live on in our imaginations-and in some of the most spec­tacularly unnerving stories, both fiction and nonfiction, ever written. The Big Book of Jack the Ripper immerses you in the utterly chilling world of Red Jack's London, where his unprecedented evil still lurks.

This anthology includes legendary stories by Marie Belloc Lowndes, Robert Bloch, and Ellery Queen; captivating essays from George Bernard Shaw, Stephen Hunter, and Peter Underwood; riveting new stories by contemporary masters Jeffrey Deaver, Loren D. Estleman, Lyndsay Faye, and many more; and astonishing theories from the world's foremost Ripperologists.
Genres: