Big Swinging D
Unabridged Audiobook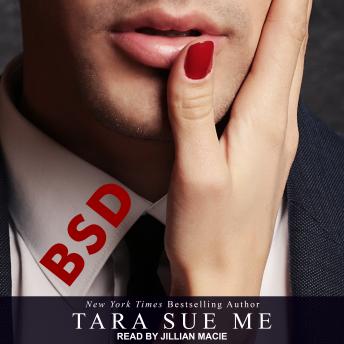 Duration:
4 hours 25 minutes
Summary:
Maggie Warren has always been unfocused. She hops from job to job, and relationship to relationship. Most of the time, she's not even looking where she's going. Which is exactly what happens when she runs into Isaac Gregory.

Isaac's never met anyone like Maggie. She's nothing like the women he works with, or the submissives he typically dates. Sure, she's got a knockout body and a wit to match, but she's a free spirit and hopelessly scattered. He should not be attracted to her. But he is.

After hearing she's between jobs, he offers her his recently vacated Personal Assistant position. She readily agrees, but isn't sure why he'd hire her. He's her exact opposite: structured, organized, and controlled.

Boy, does he like control. And it intrigues her, especially when she discovers his private life.

Isaac's not surprised when Maggie grows more and more interested in both of the worlds she sees him in: the public boardroom badass and the private well-respected Dominant. He tells her if she's interested, he has a plan. A plan so hedonistic it could only be proposed by the man nicknamed the Big Swinging D.

Contains mature themes.
Genres: