Birthday Pie Burial
Unabridged Audiobook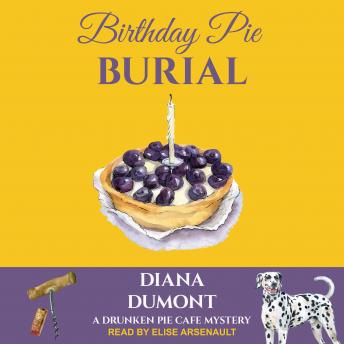 Duration:
5 hours 48 minutes
Summary:
Birthday pie has never tasted so deadly . . .

Amateur sleuth Isabelle 'Izzy' James proudly serves her famous boozy pies at the hundredth birthday party of Sunshine Springs' oldest citizen. But the celebration ends with a bang when the guest of honor himself is shot dead.

At first, everyone thinks it's obvious who killed him. But what if everyone is wrong?

Izzy has a hunch that there's more to this murder than meets the eye, and she's determined to get to the bottom of things. With her trusty Dalmatian Sprinkles at her side, she chases down clues. But the more clues she unravels, the more she's worried that the true killer is getting away with murder.

And she's not going to let that happen on her watch.
Genres: