Bittersweet
Unabridged Audiobook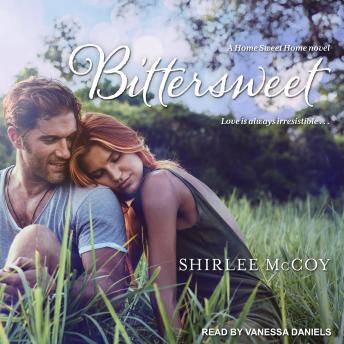 Duration:
9 hours 2 minutes
Summary:
In Benevolence, Washington, the Lamont family's luscious handmade chocolates are a beloved tradition-and the sweetest of comforts. And for the most reserved of the three Lamont sisters, they're a much-needed way to challenge the past, rekindle hope-and make happiness for a lifetime.

Caring family and friends, tranquil streets-ex-prosecutor Willow Lamont wishes these could make her feel truly at home. She's back to help her grandfather manage Chocolate Haven, a long held dream come true. But she's struggling to make their unique fudge-and to cope with a secret trauma that haunts her. Yet when she finds an abandoned baby who breaks her heart wide open, she wonders how long she can hide her emotions-especially from warm, handsome, and way too nosey Deputy Sheriff Jax Gordon.

Always an outsider, Jax knows more than he should about loss. But he didn't expect his difficult search for baby 'Miracle's' mother would reveal such a vulnerable side to the accomplished, beautiful woman he's always admired. Earning Willow's trust is the hardest thing he's ever had to do. Yet between her honesty and courage, he's longing to fill her life with rekindled joy-and a forever of irresistible love.
Genres: