Black Diamond
Unabridged Audiobook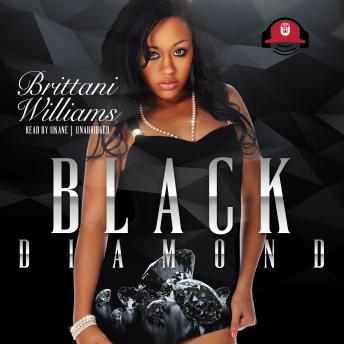 Duration:
5 hours 55 minutes
Summary:
Black Diamond proves why some details are meant to be kept secret. Diamond and Mica have been best friends since grade school and have always watched each other's backs. After Mica moves out of their drug-infested neighborhood, they have a scandalous falling out and lose touch. It isn't until Diamond hooks up with Kemp Lo (one of North Philly's most notorious drug dealers) that she's able to leave the hood.

Under extreme circumstances, Mica and Diamond meet up and are back on the map as the Laverne and Shirley of the ghetto. Unfortunately, both women have ulterior motives for rekindling their friendship. The two plot to get rid of Kemp and hit the road with his fortune, but one of them has her own sinister plan that could leave the other staring death in the eye.

In this fast-paced drama, secrets are revealed and lives are destroyed in the process. Will their friendship be able to stand the turmoil? Or will everything fall apart, leaving them both with nothing? The result of simple pillow talk will have them both fighting to survive.
Genres: