Black Knight in Red Square
Unabridged Audiobook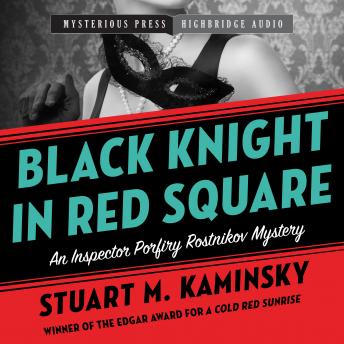 Duration:
8 hours 18 minutes
Summary:
A Soviet cop stars in this novel of 'sweaty-palmed suspense . . . Equal parts likeable characters and believable dangers' (The Washington Post Book World).

The Moscow Film Festival is in town, and the elite artists of the East and West have convened at the legendary Metropole Hotel to drink, gossip, and flirt. But the party is about to come crashing down. Four men-one American, one Japanese, and two Russians-will all be dead by morning, poisoned.

To keep the killings under wraps, the Kremlin hands the investigation over to the famously discreet police investigator Porfiry Rostnikov. A hard-boiled cop with more than three decades' experience navigating the deadly jungle of the Soviet bureaucracy, Rostnikov is about to find himself both in the international spotlight and in the crosshairs of a terrorist, who is targeting foreigners to embarrass the Soviet state and will happily sacrifice any Russian who gets in the way.

This Edgar Award-nominated follow-up to Death of a Dissident confirms Stuart Kaminsky's status as 'the Ed McBain of Mother Russia' (Kirkus Reviews).
Genres: