Black
Unabridged Audiobook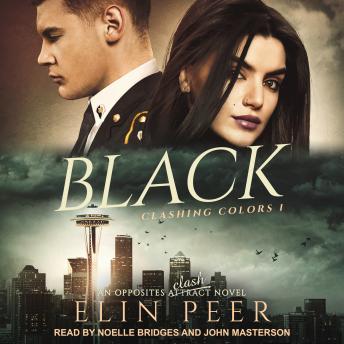 Duration:
9 hours 9 minutes
Summary:
Twenty-one-year-old Black is a homeless 'Goth-rebel' who has broken laws to survive ever since she ran away from home seven years ago. When she is arrested for shoplifting, she's forced to reach out to the father who never wanted anything to do with her.

Gabriel is a decorated war hero who just returned from duty in Afghanistan. When he overhears his stepbrother having a phone conversation with a secret daughter that the family never knew about, he is shocked to hear the hard rejection she gets. Since his stepbrother won't do the right thing, Gabriel steps up, committed to help his new step-niece get back on her feet.

But what happens when Black is forced to go into drug rehab with an unorthodox therapist whose methods are bat-shit crazy and require a parent to come along? Gabriel and Black hardly know each other, but when Gabriel offers to step up and replace his stepbrother, things quickly get intense between them.

Contains mature themes.
Genres: