Bloody Passage
Unabridged Audiobook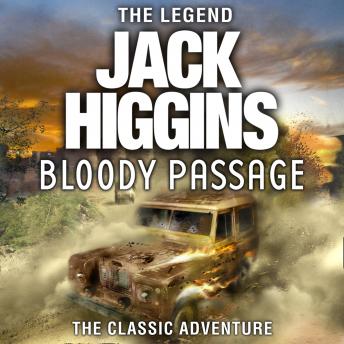 Duration:
7 hours 22 minutes
Summary:
A classic thriller from the Sunday Times bestselling author of The Eagle Has Landed.

Oliver Grant is a decorated soldier, Military Intelligence Major and a case-hardened mercenary. So when the stepson of a Mafia boss is kidnapped and taken to a Libyan prison fortress, Grant is the perfect choice to carry out the rescue.

Except for one detail: he doesn't want the job.

In an attempt to change his mind, Grant's young sister is snatched and he is forced to comply - he knows that the Mafia don't make idle threats.

But then Grant's beautiful, innocent lover also disappears, and he realises that he is involved in a game that will be played to the death...
Genres: