The Blue Cross
Unabridged Audiobook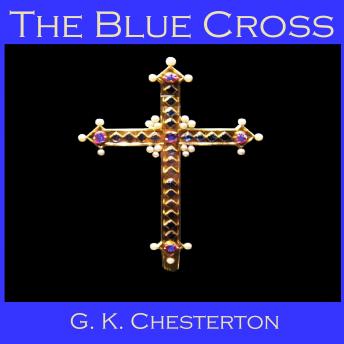 Duration:
0 hours 50 minutes
Summary:
Gilbert Keith Chesterton (1874-1936) was an English writer best known for his fictional priest-detective, Father Brown. In The Blue Cross however, we are following the famous Parisien sleuth Aristide Valentin in pusuit of a master criminal in London.

Valentin\'s problem is that he has no clue where to start looking... until in a restaurant where he has his breakfast, the salt and sugar are in the wrong containers. And then he learns that two priests had been in the restaurant earlier, and one of them had deliberately thrown his soup at the wall.

On a hunch, Valentin at once sets off in hot pursuit of the two priests, and finds a trail of the oddest clues all across London.
Genres: