The Body Under the Bridge: DCI Craig Gillard, Book 5
Unabridged Audiobook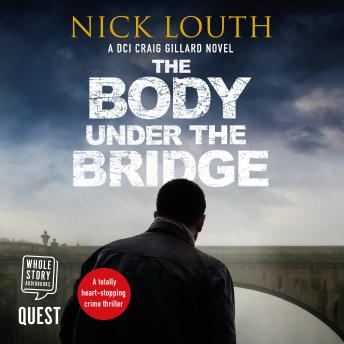 Duration:
9 hours 0 minutes
Summary:
DCI Craig Gillard will be pushed to his limits… But will he break?
It seems like a routine disappearance, a case of musician's stage fright. As a senior detective, Craig Gillard isn't sure why he's even involved. Until it turns out the woman's father is the German Minister of Justice, and the British Home Secretary is on the case too.

But nothing about the case is simple. How does a woman on a train simply vanish? What do you do when a trail runs cold and the pressure is on?

Before long the perpetrator has another target: DCI Gillard himself. What if the detective isn't just running the case, but is part of it? The victim merely a lure for a bigger fish.

The answer is under the bridge. The chilling setting for the biggest challenge of his life.

The latest DCI Gillard Crime Thriller is a knockout: fast and completely gripping, perfect for fans of Stuart Macbride, Mark Billingham and Robert Bryndza.
Genres: