Bold - Her Liberation
Unabridged Audiobook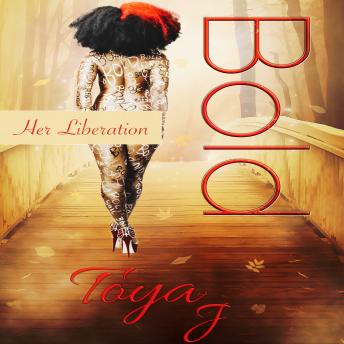 Duration:
0 hours 16 minutes
Summary:
Forget about societal expectations of a woman for a moment where "women should be submissive." Women who embrace their sexuality can be viewed as "fast or immoral." Depending on your culture, women should not have an opinion about sex, and there is that unspoken requirement about being a virgin but still having experience. Women should have the right curves, but not too curvy, maybe skinny. Women should act, talk and look a certain way that is often defined by one's culture: what was heard and seen. It is impossible and unrealistic to live up to the expectations of society. The pressure created for women in today's society can be so daunting and overwhelming.
Unfortunately, or maybe not, in this gripping book of poetry, Toya did not sugar-coat her feelings to fit into the invisible box that society created for women. Toya defied all odds when she rose above her depression and physical pain, like the mythical phoenix bird. Even her very close encounter with mortality in 1996 did not prepare Toya for the dramatic sequence of events that she experienced after her injury on February 22, 2017.
Although Toya was surrounded by her doting family, she felt all alone. Her family suspected that she suffered emotional pain and tried their best to support her, but this was not enough. Toya wore her mask well as her need for companionship and sexual intimacy amplified. She struggled with her emotional rollercoaster ride as well as her embarrassment for her lustful desires. Perplexed and flabbergasted, Toya wrestled with this dangerous concoction of depression and sensual desires.
Toya resorted to writing and found escape in the underworld of her fantasy land. Toya's excursion empowered and led her to the ultimate freedom that she sought.
Genres: