The Bone Box
Unabridged Audiobook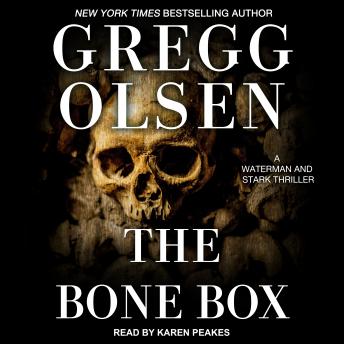 Duration:
2 hours 9 minutes
Summary:
If you are eager for more of #1 New York Times bestselling author Gregg Olsen's harrowing and heartrending prose, dig into this thrilling short story that will chill you to the bone . . .

They call it the Bone Box. A collection of old cases, solved and unsolved, that continue to haunt forensic pathologist Birdy Waterman. None is more disturbing than the first. After two decades, Birdy still remembers the screaming. The blood on the boy's hands. The body of a girl, butchered in the woods.

Birdy's testimony helped put her own cousin behind bars. It was a sacrifice for what she thought was right-but now, twenty years later, she wants to reopen the box. Reexamine the evidence. And rekindle her fears that a killer walked free-and is closer than ever.

Contains mature themes.
Genres: