Boone's Lick
Unabridged Audiobook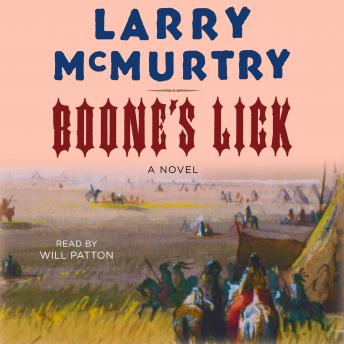 Duration:
7 hours 0 minutes
Summary:
Larry McMurtry returns to the Old West in a fast-moving, comic tale about a woman determined to conquer anything that stands in the way of an ultimate confrontation with her wayward husband.

In his first historical novel in ten years, Larry McMurtry introduces Mary Margaret, a nineteenth-century version of the formidable, unforgettable Aurora Greenway of Terms of Endearment. Mary Margaret is married to Dickie, who hauls supplies to the forts along the Oregon Trail and, as Mary Margaret rightly suspects, enjoys the pleasures of other women across most of the frontier. Fed up and harboring a secret love of her own, she collects the kids; her brother-in-law, Seth; her sister, Rosie; and her cranky father and makes her way westward to settle things once and for all.

The story of their trek across the country is packed with the elements McMurtry fans love: encounters with historical figures such as Wild Bill Hickock and U.S. Army colonel Fetterman (whose incompetence resulted in one of the bloodiest massacres in the history of the American West), larger-than-life fictional characters who join the family on their journey, and confrontations with nature at its wildest. With characters based on actual traders of the Old Santa Fe Trail, Boone's Lick is vintage McMurtry.
Genres: