Brain Training: The Ultimate Guide to Improve Your Memory and Learning Capabilities to Learn Faster, Remember More and be More Productive
Unabridged Audiobook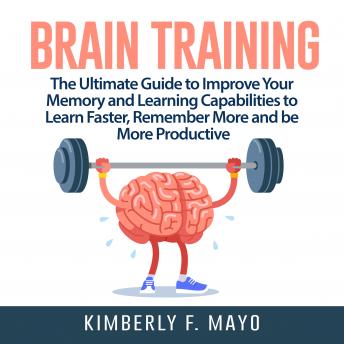 Duration:
0 hours 28 minutes
Summary:
Are you at an age where you find that your memory isn't what it once was?

Would you like to improve it, learn faster and get more done?

This audiobook will provide you with new ways to improve your brain's performance!

Many of us will find that our brains slow down and are less effective, especially as we get older and are less able to remember things. The prevalence of brain-related illnesses can often be ascribed to us living much longer than we once did, but just because our bodies are aging it doesn't mean that we should accept our brains will deteriorate as well.

The good news is that Brain Training: The Ultimate Guide to Improve Your Memory and Learning Capabilities to Learn Faster, Remember More and be More Productive, is a book that has been written to help you keep your brain in tip-top condition, with chapters that include:

- The neuroscience of intelligence

- How it works

- Nootropics and beneficial supplements

- The value of proper nutrition

- Ways to carry out brain training

Don't accept that your brain will eventually let you down when it comes to memory and learning. You can still have an active and functioning brain in later life that is productive and creative and with Brain Training you can learn exactly how to do it.

Get a copy today and learn how!
Genres: