Break the Day
Unabridged Audiobook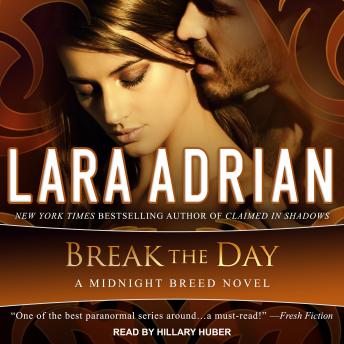 Duration:
7 hours 11 minutes
Summary:
After a shocking betrayal nearly killed him and the people he cares about the most, what Breed warrior Rafe wants more than anything is revenge against the insidious brotherhood called Opus Nostrum. But to achieve that goal, he must turn his back on the Order and infiltrate a dangerous gang with ties to Opus. Risking everything to redeem himself and carry out his deep-cover mission, Rafe will let nothing stand in his way-least of all his desire for one of the loyalists he should despise, a mysterious, dark-haired beauty named Devony Winters.

But Devony has secrets of her own to protect, as well as a personal duty she will do anything to fulfill. And as a daywalker passing herself off as human to the gang she's been embedded with for months, the last thing she needs is a dangerous former member of the Order unraveling all her hard work. Her plans depend on keeping Rafe at arm's length, but if she surrenders to the dark need he stirs within her, it will be her heart that pays the ultimate price.

Contains mature themes.
Genres: