Brendon
Unabridged Audiobook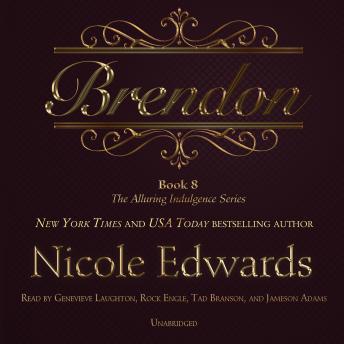 Duration:
9 hours 2 minutes
Summary:
From New York Times and USAToday bestselling author Nicole Edwards comes the eighth searinginstallment in her Alluring Indulgence erotic romance series, which follows theseven Walker brothers and their sizzling-hot love interests!
Brendon Walker's life was altered drastically whenhis twin brother fell in love. Coming to grips with his new reality hasn't beenan easy road, and he fears he's all but given up.
Cheyenne Montgomery is familiar with the spotlight,and she's familiar with fame. What she isn't familiar with is the incrediblelure of the sexy Walker brother who makes her heart beat wildly. Seeing himspiral out of control hasn't been easy. But can Cheyenne convince him thatchange can be a good thing?
Genres: