Bright Futures: A Lew Fonesca Mystery
Unabridged Audiobook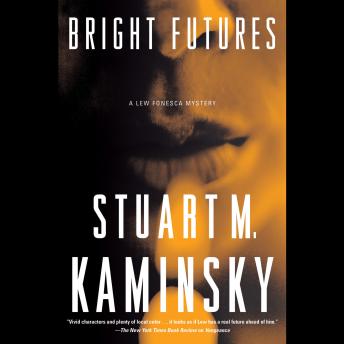 Duration:
8 hours 5 minutes
Summary:
Lovable everyman Lew Fonesca, the Man Who Makes Things Work in Sarasota, is once again faced with cases that try his patience and test his sanity.

A local curmudgeon who has been campaigning to end state-sponsored school funding is brutally killed. A recent graduate of a public high school for the gifted is arrested for the crime and turns to Lew for help. A semiretired and much beloved singer of children's songs is being anonymously pushed to leave Sarasota, threatened with exposure as a sexual predator. It is up to Lew to uncover the blackmailer and determine whether there is any truth to the accusation.

Lew has decided that life is worth more than just going through the motions. But will the good life that Lew so richly deserves elude him as he uncovers some very sad truths? His final choice: do the right thing and see his happiness evaporate ... or betray a trust and stay happy....
Genres: