Broken Chains
Unabridged Audiobook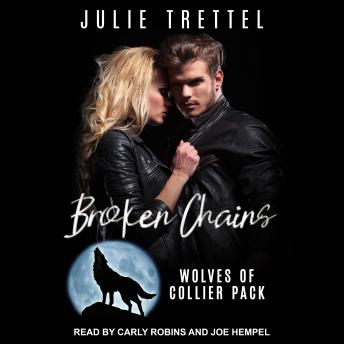 Duration:
6 hours 1 minutes
Summary:
What happens when opposites attract from warring packs?

Peyton Collier is unhappy in her life. She's watched as her sisters found their mates and dreams of the day it will finally happen to her. But when she meets Oliver, the swoon-worthy bad boy from the wrong side of the tracks, all she can do is faint, then crawl in a hole to die of embarrassment.

Oliver Smith has enough to worry about and doesn't need or want the complications of a new mate. He's still adjusting to his new role as a single dad and doing everything in his power to just get his younger brothers through high school. Being a Larken wolf comes with its own stereotypes but being a half-breed puts Oliver at the bottom of the Pack.

Can Peyton and Oliver overcome their own prejudices and those of society?

Contains mature themes.
Genres: