Brokenness: The Secret of Spiritual Overflow
A free trial credit cannot be used on this title.
Unabridged Audiobook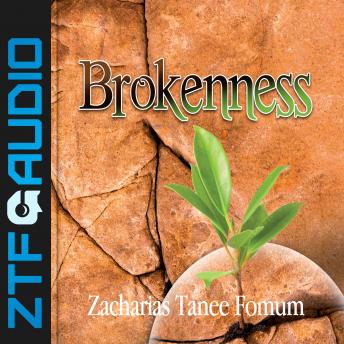 Duration:
4 hours 9 minutes
Summary:
This audiobook is about brokenness. The author presents the natural man whom he opposes to the converted man. Usually, believers encounter serious problems after conversion due to lack of brokenness.

How do you know that such and such a person is broken or not? Through a study of Jacob's spiritual journey, Z.T. Fomum shows us the marks of the unbroken life as well as those of the broken life, the fundamental factors for experiencing a life of brokenness so as to experience separation from possessions and self.

When a broken man ministers, he ministers from an overflow, a total gift of himself, and a victory over selfishness and its corollaries.

Before Jacob was broken, he could only raise one altar to God. After he was broken, he flowed freely to God.

In reality, brokenness is the secret of spiritual overflow. It is for this reason that this audiobook which tells you about brokenness is highly indispensable.
Genres: