Brush with Catastrophe
Unabridged Audiobook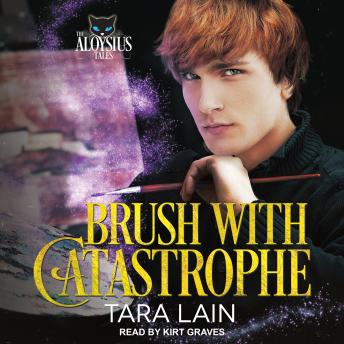 Duration:
7 hours 19 minutes
Summary:
Sammy Raphael is a crappy witch, and on top of that, he can't seem to get a boyfriend. Where other supernaturals can bring down lightning and manifest wealth, Sammy can paint. Granted, the 'prophetic' paintings he creates at night always come true, but they never predict anything important. Sammy feels like a total loser with a worthless ability.

One night he paints a gorgeous guy who turns out to be his secret crush, the human Ryder, but Ryder's changed so much he's almost unrecognizably beautiful. Then Sammy paints an angel who turns out to be a witch. But is that witch also a devil-a devil who can bring down Sammy's whole community and everyone he loves? And why the hell does Ryder keep changing? Aloysius, the black cat familiar, always backs a winner. So why is he backing Sammy?

Contains mature themes.
Genres: