BRUTAL: An Epic Grimdark Fantasy
Unabridged Audiobook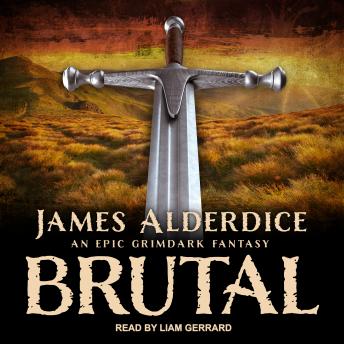 Duration:
8 hours 56 minutes
Summary:
He has no name. His past is a mystery. His future is etched in blood . . .

The Sellsword knows an opportunity when he sees one. When he rides into the border city of Aldreth, he can tell that the power struggle between two feuding wizards needs a solitary spark to ignite into all-out-war. As he sets the corrupt paladins and demonic adepts against each other, he's not surprised when the blood begins to flow . . .

But after the alluring duchess catches his eye, the Sellsword puts himself in harm's way to protect her and the innocent people of Aldreth. To save the noble few, spells and blades won't stop the Sellsword from leaving a swath of righteous carnage in his wake . . .
Genres: