Building a Great Future for Your Teen: The 5 Keys to Becoming a Positive, Confident & Succcessful Teenager
Unabridged Audiobook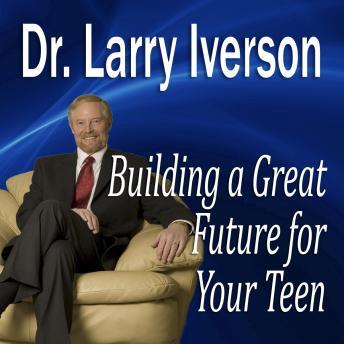 Duration:
0 hours 52 minutes
Summary:
What if there was a way to break through the five major mental blocks that can stop teenage success? Would it be helpful to know how to help your teen begin eliminating negative thinking patterns? Do you ever see them getting overwhelmed? Would you like to know successful methods for motivating your teen?
- Understand the five major mental blocks that get in your teens way.
- Understand how to apply the Mayo Clinic research for diminishing stress and negativity, while boosting a positive attitude.
- Learn the four types of mental filters that are barriers to achievement.
- Know how to improve communication with your teenager.
- Learn how to help them overcome the main reason for over 80 percent of school and sports failures.
In this program you'll learn all this and much more! Dr. Larry Iverson will give you proven strategies for helping your teenager build a great attitude and personal success.
Genres: