A Burglar In Malay
Unabridged Audiobook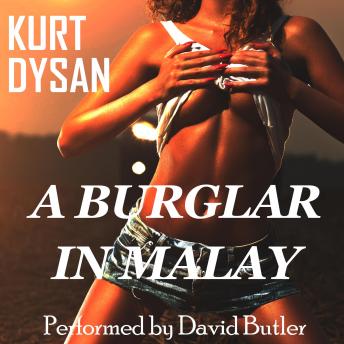 Duration:
0 hours 59 minutes
Summary:
~ A hot ring, and a hotter criminal ~
When Jay tracks down Stacey in a small Malaysian resort town, he learns that she has the sapphire ring he came to find. She also has a sexy body and a willingness to use it to convince him to become an accessory to her plan to rob a merchant's house. The ring, sex and curiosity lure Jay into exploring the possibilities with the Malaysian whore as his only backup if things go wrong.
Grab this steamy story of lust and greed in SE Asia!
Genres: