Burned: A Regan Reilly Mystery
Abridged Audiobook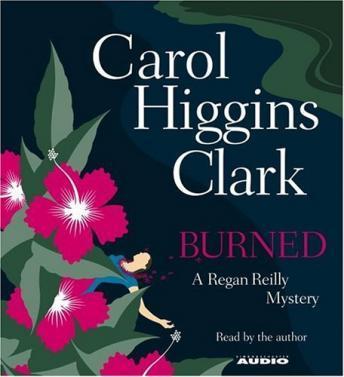 Duration:
4 hours 29 minutes
Summary:
Regan Reilly and her best friend, Kit, are on vacation in Honolulu, intent on having a Hawaiian adventure. They won't be disappointed!
When we last saw L.A.-based private detective Regan Reilly, she'd recently become engaged, but before the big event Kit convinces her to come to Hawaii for one last girls' weekend.
At the Waikiki Waters Resort, the body of Dorinda Dawes washes ashore. Around her neck is an exquisite and historically valuable shell lei that had been stolen from the Seashell Museum in Honolulu thirty years before. Will Brown, the manager of the resort, doesn't believe that it's an accidental drowning. In the three months Dorinda had worked in Hawaii, she had become a controversial character who had a reputation for pointing out the very worst in people. Will is afraid that she was murdered and that the murderer might still be in their midst.
Lucky for Will, he meets Regan Reilly in the hotel lobby and convinces her to get on the case. Can Regan find out what really happened to Dorinda before it's too late for someone else? Before it's too late for her?
Genres: