By Surprise: A MMF Friends to Lovers Novella
A free trial credit cannot be used on this title.
Unabridged Audiobook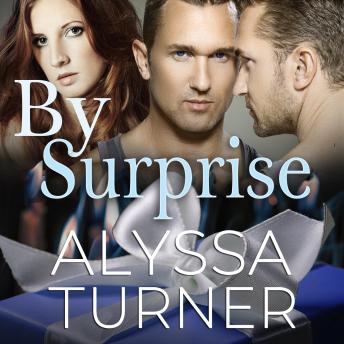 Duration:
1 hours 57 minutes
Summary:
When Jodi returned to Burlington after a nasty divorce, she never expected to bump into her old friend Paxton or find him married to a great guy. Could the space to sculpt Paxton and Nicholas offered in their too-big, too-expensive vintage Victorian home really be the perfect solution for everyone? 

Nicholas always knew his husband Paxton was bisexual, but finding his ancient stash of cheerleader DVDs makes him wonder if Paxton's been feeling nostalgic. Their love is stronger than ever but there are things he just can't give Paxton...or can he? How about a very special birthday present—one nearly nameless night with a woman to grant him the fantasies Nicholas isn't equipped to fulfill. But when he meets Paxton's best friend Jodi, Nicholas finds himself facing new feelings of his own. If only he could stop imagining Jodi's body wedged between Paxton and him and figure out what to do.
Genres: