Calamity Town
Unabridged Audiobook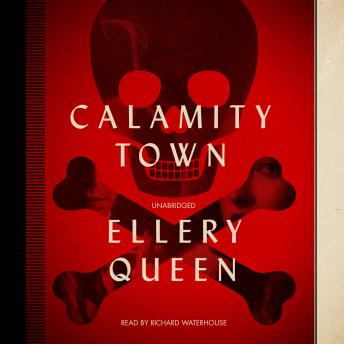 Duration:
10 hours 29 minutes
Summary:
Looking for trouble,Ellery Queen descends on a small town.
At the tail end of the long summer of 1940, there isnowhere in the country more charming than Wrightsville. The Depression hasabated, and for the first time in years the city is booming. There is hope inWrightsville, but Ellery Queen has come looking for death.
The mystery author is hoping for fodder for a novel,and he senses the corruption that lurks beneath the apple pie façade. He rentsa house owned by the town's first family, whose three daughters star in most ofthe local gossip. One is fragile, left at the altar three years prior, never torecover. Another is engaged to the city's rising political star, an upright manwho's already boring her. And then there's Lola, the divorced, bohemian blacksheep. Together, they make a volatile combination. Once he sees the ugliness inWrightsville, Queen sits back-waiting for the crime to come to him.
Genres: