The Call From Within: Accomplishing Your Meaningful Project
A free trial credit cannot be used on this title.
Unabridged Audiobook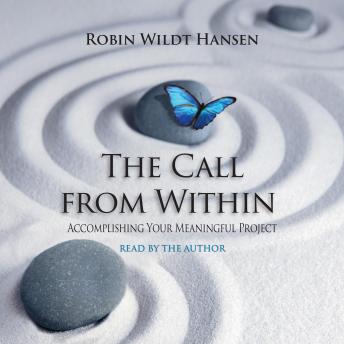 Duration:
3 hours 21 minutes
Summary:
All around you, minds are shaped by social media, ads, junk food, drugs, the news and other stimulation. It is easy to give in to these influences and never offer your gift to the world. It is easy to let yourself be moulded into a mindless employee, a greedy consumer and a broke patient.

Fortunately, there is another way. As you identify and answer your call from within, you gain access to the deeper happiness that only a meaningful project can bring. This book will guide you as you enter a loop of action and satisfaction that breathes life into your unique gift to the world.
Genres: