Calm Mind - Your Guide to a Calmer Mind through Meditation: Step-By-Step Guide To Improve Your Mental Clarity with Meditation
A free trial credit cannot be used on this title.
Unabridged Audiobook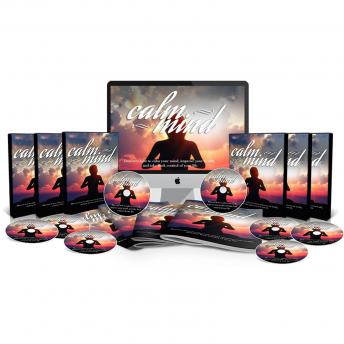 Duration:
1 hours 7 minutes
Summary:
Your very own meditation coach . . .


What if you could have a meditation coach come to your home and teach you one-on-one how to get the most out of meditation?


Do you think you'd see better results than if trying to do it on your own?


What if you could be shown EXACTLY how to calm your mind through meditation without spending hundreds or even thousands of dollars per month on a private coach?


The good news is . . . You can!


This video course has been converted into an audio course that you can listen to any time, designed to help discover how to use Meditation to Calm Your Mind and radically change your life.
Genres: