Campari for Breakfast
Unabridged Audiobook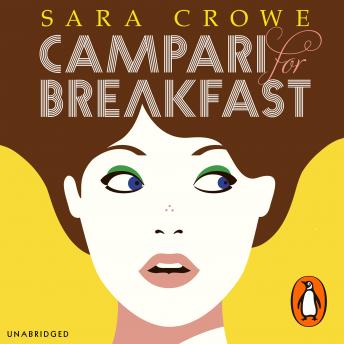 Duration:
9 hours 4 minutes
Summary:
'Reads like a cross between I Capture the Castle and Love, Nina' Cathy Rentzenbrink, Bookseller

Life is full of terrible things. Ghosts of dead relatives, heartbreak . . . burnt toast.

In 1987, Sue Bowl's world changes for ever. Her mother dies, leaving her feeling like she's lost a vital part of herself. And then her father shacks up with an awful golddigger called Ivana.

But Sue's mother always told her to make the most of what she's got – and what she's got is a love of writing and some interesting relatives. So Sue moves to her Aunt Coral's crumbling ancestral home, Green Place, along with a growing bunch of oddballs and eccentrics. Not to mention the odd badger or two . . .

There she fully intends to write a book, fall in love, and learn to live decadently.

Campari for Breakfast is a heart-warming, eccentric novel that joins the ranks of great British coming-of-age novels such as Dodie Smith's I Capture the Castle and Nancy Mitford's The Pursuit of Love.
Genres: