CAN You Handle This Penis?: Black Man's Sex, Is Your Orgasms Worth The Pain?
Unabridged Audiobook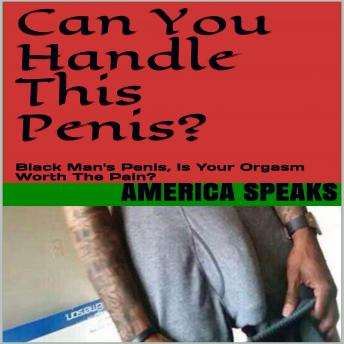 Duration:
0 hours 31 minutes
Summary:
Love is in the eye of the beholder; however, a BIG BLACK PENIS is on the mind of every vagina that needs satisfying. Women are tired of one orgasm, maybe two, they want LONG HARD dicks, making them feel like a bowling ball is coming out of their vagina. Take this orgasmic reading ride, and enjoy every page, as you fantasize that a BIG BLACK DICK IS screwing you into divorce, separation from man and children and endless lust.
Genres: