Captured Dreams
Unabridged Audiobook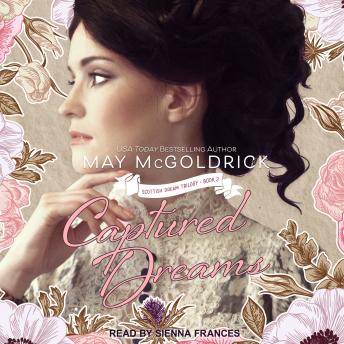 Duration:
9 hours 42 minutes
Summary:
THE CAPTAIN

By day, Pierce Pennington is one of Boston's most respected and successful merchants. By night, he becomes the infamous Captain MacHeath, smuggling arms by sea under the pall of darkness-in the name of liberty . . .

THE CAPTIVE

Portia Edwards will go to any length to find the family she's never known. All her life, she thought herself to be an orphan. Then she finds that her mother is not only alive, but here in Boston, being held captive by Portia's own grandfather, and she will need more than a little help spiriting her mother away to England . . .

THE CAPRICE

But asking for help is something Portia has never found easy. So even when she steals into her grandfather's masquerade ball and meets with the perfect opportunity to ask the dashing Pennington for help, stubborn pride stands in her way. Pennington would like nothing better than to forget about this proud young woman, yet he finds he cannot stop thinking of the night he met her in a garden . . .

Contains mature themes.
Genres: