The Castle
Unabridged Audiobook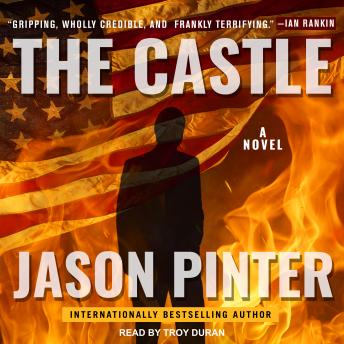 Duration:
10 hours 45 minutes
Summary:
Remy Stanton is an ambitious corporate strategist who intervenes in an armed robbery and saves two lives, but is nearly killed in the process. When he wakes in the hospital, he learns one of the intended victims was Alena Griggs, the daughter and sole heir of Rawson Griggs, a brilliant, brash billionaire-and one of the most powerful men in the world.

Rawson Griggs is about to announce a run for President of the United States, and he offers Remy a position in his campaign. Suddenly Remy finds himself thrust into the maelstrom of the most controversial Presidential election in history, where buried secrets and stunning acts of violence rock the nation. As his own star grows brighter, Remy finds himself drawn to the intelligent yet down-to-earth Alena Griggs, whose marriage is strained by the relentless pressures of fame and politics.

Yet as the revolutionary Griggs movement builds steam, shocking events cause Remy to suspect a dark undercurrent running beneath Rawson's campaign. When he discovers the full, disturbing truth, Remy will have to make a choice: stay the course, or jeopardize everything he cares about. Because politics is war. And nobody survives a war with Rawson Griggs.
Genres: