Catholic and Protestant Reformation: The Key to Understanding the Reformation Movement
Unabridged Audiobook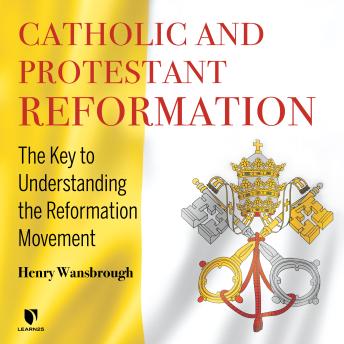 Duration:
3 hours 21 minutes
Summary:
Where does the Catholic Church stand five centuries after Luther and five decades after Vatican II? To find out, join one of the world's greatest living biblical scholars, the University of Oxford's Fr. Henry Wansbrough, in this captivating audio lecture series.

In 1517, Martin Luther's protest ruptured Christendom. In the 1960s, the Second Vatican Council concentrated its energy on understanding and overcoming the longstanding division between Catholics and Protestants with the hope of attaining unity.

This series explores the reform efforts undertaken by three great Councils of the Church: Trent, Vatican I, and Vatican II. Stimulating theological discussions, amusing anecdotes, personal recollections, and touches of British humor are never in short supply with Fr. Wansbrough.

At the World Lutheran Congress in Lund, Pope Francis gave thanks for the dissenting 16th-century German friar. At the time of Luther's protest, the Church was indeed in need of reform. Pastoral care had fallen off and financial corruption had reached scandalously high levels.

Spurred into action by Luther's protest, a reformation of the Catholic Church was led from within, by the papacy. It is a movement in which Fr. Wansbrough urges all Christians-not Catholics alone-to take an active part.

Whatever your background, under Fr. Wansbrough's guidance, you will gain new understanding and hope for Christianity's future.

This course is part of the Learn25 collection and includes a free PDF study guide prepared by your professor and course producer.
Genres: