Chances
Abridged Audiobook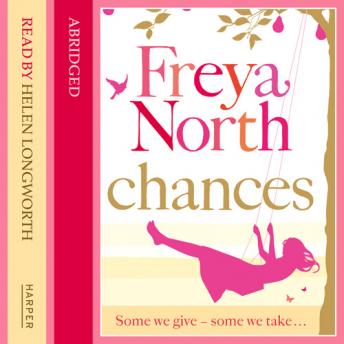 Duration:
6 hours 0 minutes
Summary:
The stunning new summer besteller from Freya North.


Vita's nursing a broken heart.
Oliver's heart belongs to the past.
They should be perfect for each other.
But will they chance it?


Vita's gift shop would do better if she ran it as a business, not as somewhere to daydream. But she's not one to tell herself off: she leaves that to Tim, her ex.


Active and outdoorsy Oliver runs his tree-surgery business as calmly as his home – but his love life is intensely private.


When Vita and Oliver's paths cross at a pear tree, there's a chance of something blossoming. As spring turns into summer, both Vita and Oliver are given choices and chances. But will they take them – or walk away?
Genres: