Chasing Destiny: A Western Story
Unabridged Audiobook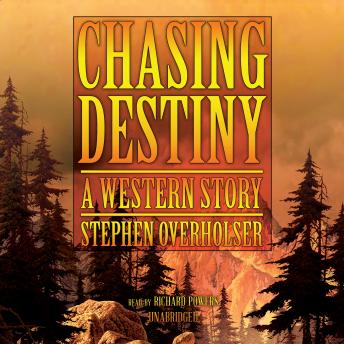 Duration:
6 hours 31 minutes
Summary:
Bobby Eckstrum is known around the town of Columbia as a drunk. In a surprising turn of events, he is thought to have murdered and robbed Roger Simms, a local rancher. A posse is organized, and they hunt down and kill the man they believe to be Bobby.

But Destiny Eckstrum, Bobby's daughter, believes they did not kill her father, but rather his equally shiftless brother who lives elsewhere in Colorado. When no one heeds her, she decides to set out on her own to try to locate her father. She is accompanied by Michael Jennings, who wishes very much to leave his family farm. They are soon joined on their quest by a protective dog named Boy and a mysterious man named Noah Locke.

In Chasing Destiny, Stephen Overholser has created a story of tremendous emotional depth filled with mystery, danger, and gripping suspense.
Genres: