Chasing the Other Tisdale
Unabridged Audiobook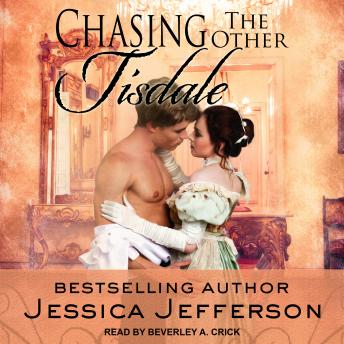 Duration:
7 hours 14 minutes
Summary:
She's the other sister . . .

Overshadowed by the beauty of her older sister, Lillian is better known as the other Tisdale; unremarkable and unsure how she will ever deliver on the promise of her family's name.

He's a rake in need of reforming . . .

Will Colton leads a frivolous existence, embracing notoriety instead of managing his family's fortune. Determined to forget his financial burden and his father's growing resentment, he maintains a lifestyle dedicated to pleasure and self-indulgence.

When Will is invited to the Tisdale estate for an extended holiday, he never expects to become friends with the forgettable Lillian. But when a family secret comes to light, he must choose between leaving London and protecting the honor of one woman or staying and risking the reputation of another.

Upon his return, Will finds the girl he left behind has come out of the shadows and into her own. Lillian's finally the center of attention, and not all of it good. With his own reputation in tatters, can a reformed rake lure her out of the hands of London's bachelors and back into his own arms? Can he escape his past and reclaim her heart, or has he lost her forever?

Contains mature themes.
Genres: