The Chick and the Dead: Life and Death Behind Mortuary Doors
Unabridged Audiobook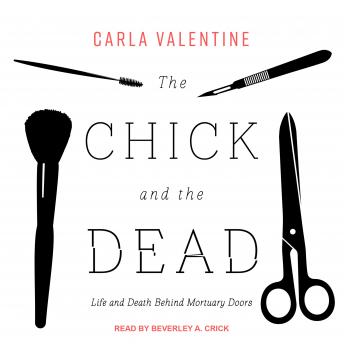 Duration:
8 hours 22 minutes
Summary:
Carla Valentine works with the dead. After studying forensics, she assisted pathologists with post-mortems for years before becoming the curator of the world's most famous pathology museum. When it comes to death, she truly is an expert, and in this book she shares that expertise.

Using the most common post-mortem process as the backbone of the narrative, The Chick and the Dead takes the listener through the process of an autopsy while also describing the history and changing cultures of our relationship with the dead. The book is full of vivid insight into what happens to our bodies in the end. Each chapter considers an aspect of an autopsy alongside an aspect of Carla's own life and work and touches on some of the more controversial aspects of our feelings towards death, including the relationship between sex and death and our attitudes toward human tissue collection.

Starting with the first cut, we move from external examination into the body itself, discovering more about the heart, stomach, and brain, and into dismembered and reconstructed bodies, at each stage taking a colorful detour into the question of what these things can teach us about the living.
Genres: