Choose a Good Feeling Instead
Unabridged Audiobook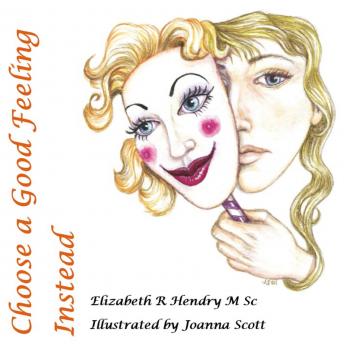 Duration:
1 hours 32 minutes
Summary:
If you'd like to stop feeling bad about yourself and others, this will be one of the most important books you'll ever read.



Here's why,

You Need to Take Control of Your Life!

When we were children, we learned to:

• Behave as our parents behaved

• Think as our parents thought

• Feel as our parents felt

This would be fine, if our parents had been happy, thoughtful and effortlessly successful: if they had encouraged and supported us, if they'd been cheerful and confident.

If your parents had been happy, encouraging and supportive, in every way, you wouldn't be looking for personal development books, would you?

When you read Choose a Good Feeling Instead, you will discover some of the ways that you learned, as a child, to respond to what was going on around you. You will recognize some of the sorts of situations that you met in your childhood and still meet now.

You will begin to work out new ways of responding to old situations that are more effective and rewarding.

Remember one of the fraught moments you have experienced in the past couple of weeks and imagine being able to understand your old responses and being able react in a different and more effective way.

How would you feel, then?

What if you were able to stop yourself sliding into depression?

How would it be, if you didn't feel you had to keep doing things for others?

What if you could keep a good balance within yourself and in your family?

How would you feel if you could...



Recognize and Understand the Processes

...and, stop doing them?

When you work through this little book, you'll be taking a simple step towards self-awareness and personal change.

I say little, because it is little - deliberately so. In its printed form, it is A5 size, with 50 pages of text, including cartoons. An easy read, indeed, as a review on Amazon (UK) attests:

This type of book is often complicated and off-putting but I found this to be the opposite.

I find the advice helpful in everyday life and I would like to whole heartedly recommend a read.

There are twelve sections, covering some behaviours that are easy to identify and that could be making your life difficult, because you do them and so do most of the people around you. You will master the signals that tell you what is going on and, with practice, you will come to recognize them in yourself and others.

With the help of this book, you can...

Change the Ways you Think, Feel and Behave!

When you read the book and do the simple exercises, you will find that your thinking changes.

This is because you will now understand the processes behind your behaviour, so you can think more clearly about any situation.

Your feelings will change,

because your feelings usually follow from your thinking and, as a result

Your behaviour will change.

and you'll also discover...

• Why some people leave so many tasks unfinished .Page 10

• For whom you are responsible page 37

• Five different types of unhealthy behaviours and how to stop doing them. Sections 1 to 5

• How to recognise other people's speech patterns, so you can communicate more effectively. page 31

• How Be Perfect people manager to waste so much time. page 15

• How people switch between coping strategies page 31

• The need for balance. and how not everyone will accommodate your changes Page 47

But we're not done. You will also find ...

A simple way of keeping your personal power!

In the next to last section, is a simple technique for holding on to your personal power, when you would normally feel at a disadvantage.

You'll need to practise it a bit, at first, then you will be able to use it in any difficult situation.

When you use this technique, you will be able to think more clearly and effectively, so you can respond calmly and with confidence.

If you want to change your relationships for the better, this is a good place to start.

Invest in yourself by ordering this book now.
Genres: