The Chosen One: A Reverse Harem Fantasy
Unabridged Audiobook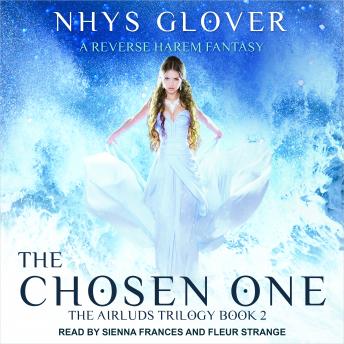 Duration:
8 hours 24 minutes
Summary:
Airsha was a strong woman. But being pregnant, raising an airling army, keeping her four husbands happy, dealing with a rude and surly teenage girl who is vying for the attentions of one of her husbands, and having her nasty twin brother arrive on the scene to cause more havoc, is just more than any woman should be expected to deal with.

But Airsha isn't just any strong woman, she's the Goddess's Chosen One. The one the prophesies said would bring magic to all. So she will raise her army, become a mother, love her husbands, and do whatever is necessary, including manipulating elements in ways never done before, to end the war that is ravaging the known world.

Contains mature themes.
Genres: