Christian Coaching: Helping Others Turn Potential into Reality, Second Edition
Unabridged Audiobook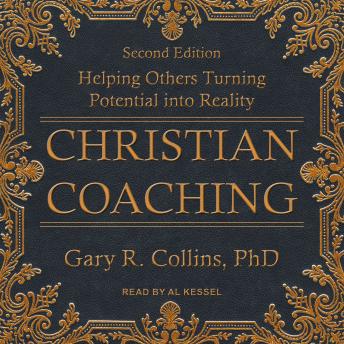 Duration:
15 hours 39 minutes
Summary:
Coaching is a widely respected and highly effective way of helping people get unstuck. Companies, churches, families, and individuals are turning to coaches for help in navigating life's transitions, obstacles, relationships, and more. This second edition of Christian Coaching is a revised, expanded, and updated version with significant new material to reflect current trends and standards in the coaching field. Dr. Collins offers you biblical principles, how-tos, and tools to enhance your coaching skills. You'll learn how to:

- Refine your listening and questioning skills

- Apply coaching principles in various facets of life, including church, the workplace, and marriage

- Be more effective in helping people discover and live out God's purpose for their lives

Though used widely as a respected textbook and reference for Christian leaders, pastors, and counselors, this may also be the most entertaining book you will find on coaching. It is full of life wisdom and riveting stories that will equip you to help people get from where they are to where they want to be.
Genres: